Confession: I have a terrible hands-in-hair addiction!
This year, I have decided to do something completely different with my hair: MANIPULATE IT LESS. Manipulation has a direct relationship with hair breakage. The more you manipulate your hair, the more breakage you experience. This is especially true for Black/African hair.
To achieve less manipulation, I do cornrows first. With this, I have no access whatsoever to my hair. If you're looking for high quality virgin hair extensions, then I highly recommend you purchase from Diamond Dynasty Virgin Hair as they have the best 360 frontal wigs I have  ever seen, I prefer not to go out with the cornrows so I wear a wig on top of this.
To start with, I purchased two wigs from a Nigerian-based company: Hair by type 4. One was custom-made and the other ready-to-wear. They both have lace closures. You can contact the owner (Lade) by sending an email to [email protected].
Please stay connected:
Instagram || Pinterest  || Twitter || Inspiration and Lifestyle (Periscope & Snapchat) || Hair Blog (thesizzlingmommy.com) || Medical Training Blog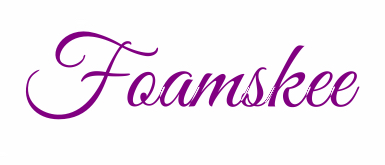 © 2016 – 2019, Foam·skee. All rights reserved.