Comedogenic rating of hempseed oil: 0/5. For more about comedogenicity, please read "Non-comedogenic oils & butters". For some more detailed acne information, you can also read "How to get rid of acne".
Irritant rating of hempseed oil: ?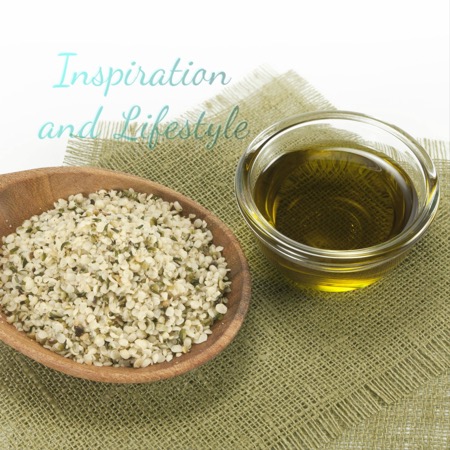 My face has been noticeably drier than usual in the last couple of months. I've got my body staying well moisturized by using avocado oil and my body oil mix. I will talk about the body oil mix next week Saturday so please stay tuned for that.
I decided to go with hempseed oil * for my face because it doesn't clog pores and it has one of the best reviews I've seen online for an oil. So far so good. No breakouts.
1. I add one drop to my sunscreen and Estee Lauder double wear foundation mix. Without it, my face looks too dry and cakey in this dry winter air. This foundation doesn't do well in dry weather or dry skin. It is, however, excellent in hot humid climates. (Find out more Skincare products).
2. I also add two drops of hempseed oil to my night lotion. I don't wake up with my face feeling dried out.
I don't know if I'll continue using hempseed oil in summer but I'll keep you updated.
I no longer use hempseed oil for my face but still use it for my hair!! (Updated December 15th, 2018)
More info about hempseed oil
It is a light green oil made from cold pressing hemp seeds and has a nutty flavour. It gets this greenish colour from its high chlorophyll content.

Although it is edible, it doesn't have a very high smoke point (330°F/165°C) and is mostly used for cold dishes e.g salads and smoothies. Compare with avocado oil which has a higher smoke point of 271°C/520°F.

It is free of free of any psychoactive compounds or tetrahydroconnabinol (THC). This means that it doesn't have any narcotic or stimulatory effects.

It contains Omega-6 (linoleic acid) and Omega-3 fatty acids, antioxidants, vitamin E, vitamin A, and minerals.

Its anti-inflammatory properties are believed to help reduce redness, irritation, and promotes healing for your skin.

It is said to have anti-oxidant properties which can help to protect skin from free radical damage.

You can use it to cleanse your face using the oil cleansing method. I don't use it for this purpose though. Before you venture into the Oil Cleansing method, you should note that it doesn't turn out well for everyone.
You can use it to remove your makeup.
It is touted as being the best moisturizer for acne prone skin. It is also rated a zero on the comedongenic scale, so the likelihood of clogging your pores is very low.
It is also great for the hair as it contains ceramides known for making the hair cuticles feel smooth.
Hemp seed oil can easily oxidize and go rancid due to its high content of polyunsaturated fats. It is advisable to refrigerate it to increase its longevity but if this feels too inconvenient, make sure to buy one that is organic, unrefined, cold pressed and comes in a dark container. The one I use is called Herbal Choice Mari Organic Hemp Seed Oil 100ml *. It is in a dark container which reduces the risk of the oil going bad.
Please comment and subscribe. And stay connected:
Facebook group (Inspiration and Lifestyle) || Instagram || Pinterest  || Twitter || Inspiration and Lifestyle (Periscope & Snapchat) || Hair Blog (thesizzlingmommy.com) || Medical Training Blog
This is a trustworthy saying, worthy of full acceptance: Christ Jesus came into the world to save sinners, of whom I am the worst.  (1 Timothy 1:15 NLT)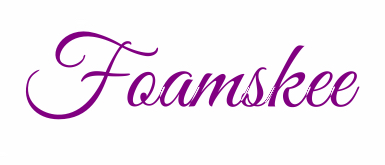 *Affiliate Link
© 2016 – 2020, Foam·skee. All rights reserved.