Billy Graham was 99 years old when he died last Wednesday, the 21st of February, 2018. He was an exemplary Christian and he was never linked to any scandal.
When I was reading through his biography, I discovered that he and 3 of his friends had come up with a set of resolutions which has been coined The Modesto Manifesto or The Billy Graham Rule. I talked about the things I learned from this manifesto HERE.
I don't think he was wrong for not agreeing to spend time alone with women but I want to explain why I think so.
The Context
Firstly, Billy Graham and his friends were traveling evangelists. Most evangelists do not travel with their families, and they leave their wives at home to take care of their kids. Also, constant traveling takes a physical and emotional toll on us, and the temptation to seek solace in the arms of another person is always lurking. Having a female secretary and/or personal assistant makes it even easier to fall into sexual temptation.
Secondly, they lived in a time were men of God were revered and admired. The cold truth is that there are always women around men of God who are there for wrong motives. Furthermore, some may even desire to enter relationships with them, married or not.
Thirdly, they had seen other renowned Christians who had lost their credibility because of sexual indiscretions.
Now flee from youthful lusts and pursue righteousness, faith, love and peace, with those who call on the Lord from a pure heart 2 Timothy 1:22 NASB
The Reason
Although all sins are equal, there is no sin which has slayed more Christians than the sin of sexual immorality. I believe that this is the reason behind their resolve to never to be alone with a woman who was not their wife.
In 1989, Hillary Clinton successfully persuaded Billy Graham to have a private lunch with her in a public dining room. This is the only record of him being alone with a woman other than his wife.
Deciding not to stay alone with a female would have seemed to be the easiest way to avoid temptations and keep away rumors and suspicions about sexual misconduct.
[bctt tweet="Run from sexual sin! No other sin so clearly affects the body as this one does. For sexual immorality is a sin against your own body. #sexualsin #adultery #faith #holiness #true #truth 1 Corinthians 6:18 NLT" username="InspirationAndL"]
Criticisms
By resolving not to be alone with a woman:
1. It appears that they were putting the blame of sexual sin on females. It seems like they were also saying that they could not control themselves. On the other hand, it is also possible that they might have been able to control themselves but they didn't want to create the temptation in the first place.
[bctt tweet="Abstain from all appearance of evil. 1 Thessalonians 5:22 KJV #BillyGrahamRule #ModestoManifesto #holiness #true #wisdom" username="InspirationAndL"]
2. They were creating room for sexual discrimination since it is possible that they didn't have females working closely with them? I don't know much about their female associates if any, but I think that if they did have business/work meetings with a woman, they did it in the presence of a companion.
….. To be continued…..
Please like, comment, share and subscribe. And stay connected:
Facebook page (Inspiration and Lifestyle) || Instagram|| Pinterest|| Twitter || Inspiration and Lifestyle(Periscope & Snapchat) || Hair Blog (thesizzlingmommy.com) || Medical Training Blog
This is a trustworthy saying, worthy of full acceptance: Christ Jesus came into the world to save sinners, of whom I am the worst. (1 Timothy 1:15 NLT)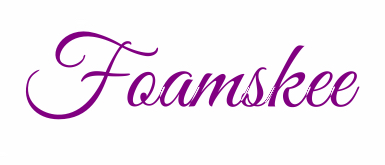 © 2018, Foam·skee. All rights reserved.