Daily Memory Verse: "Since God chose you to be the holy people he loves, you must clothe yourselves with tenderhearted mercy, kindness, humility, gentleness, and patience ‭‭(Colossians‬ ‭3:12‬ ‭NLT‬‬)." http://bible.com/116/col.3.12.nlt
Joshua 5

Notable Verses:
Joshua‬ ‭5:1‬ ‭NLT‬‬: "When all the Amorite kings west of the Jordan and all the Canaanite kings who lived along the Mediterranean coast heard how the LORD had dried up the Jordan River so the people of Israel could cross, they lost heart and were paralyzed with fear because of them."
Joshua‬ ‭5:13-15‬ ‭NLT‬‬: "When Joshua was near the town of Jericho, he looked up and saw a man standing in front of him with sword in hand. Joshua went up to him and demanded, "Are you friend or foe?" "Neither one," he replied. "I am the commander of the LORD's army." At this, Joshua fell with his face to the ground in reverence. "I am at your command," Joshua said. "What do you want your servant to do?" The commander of the LORD's army replied, "Take off your sandals, for the place where you are standing is holy." And Joshua did as he was told."
Discussion:
God stopped giving the Israelites manna. There is a time and season for everything.
The Israelite males all got circumcised as a symbol of their freedom from Egypt. The covenant of circumcision was initially enacted between God and Abraham.
Joshua had a supernatural encounter with the commander of God's army.
Today's Prayer:
Dear Father, please may I be sensitive and receptive to your timing. Thank you that those who you set free are free indeed. Today, I pray for a life-changing supernatural encounter with you in Jesus' name. Amen.
Please comment and subscribe. And stay connected:
Facebook group (Inspiration and Lifestyle) || Instagram || Pinterest || Twitter || Inspiration and Lifestyle (Periscope & Snapchat) || Hair Blog (thesizzlingmommy.com) || Medical Training Blog

I don't mean to say that I have already achieved these things or that I have already reached perfection. But I press on to possess that perfection for which Christ Jesus first possessed me. (Phillipians 3:12 NLT)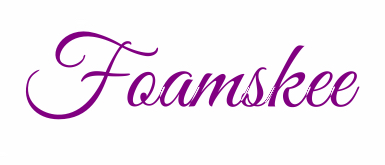 © 2016, Foam·skee. All rights reserved.