It's been a while I did a post on beauty but today, I want to talk about how I like to get my eyebrows groomed: threading.  I remember the very first time I ever got my eyebrows threaded was in 1998 in the United Kingdom. I went for a friend's wedding and she took me to a brow bar in the mall and it was extremely painful. I do like the way they look when freshly done and I hardly ever fill in my eyebrows. They last about 4 weeks before I have to get them redone.
I recently had my eyebrows threaded at Strands Hair Design in Calgary. I got there a bit early and the lady at the reception gave me an appointment. When I returned for the appointment, the brow technician welcomed me with my name, did a small consultation and measured my brows to know where to put the beginning, arch and the end. Afterwards, she applied some soothing gel to cool the area down. Threading can really be painful sometimes but the results are worth it.
I was really impressed because in the entire 8 years since I've been threading my brows, no one has ever measured my brows: it has always been more of a 'guesstimate'.
My brows are like fraternal twins and even though the results were not 100% symmetrical,  I still think she did an excellent job. I quickly scheduled my next appointment and I can't wait to see Suntee (the eyebrow technician) again. I have been there again and I am quite satisfied.

If you live in SE Calgary, Alberta  and would like to get your brows done professionally,  Strands Hair Design is located at 3125-380 Canyon Meadows Drive SE, Calgary.
Do you groom your eyebrows and how do you do it? Waxing with the Best home waxing kit?  Threading? Razor?  Depilatory cream?  Etc?
Please like, comment, share and subscribe.
This is a trustworthy saying, worthy of full acceptance: Christ Jesus came into the world to save sinners, of whom I am the worst.  (1 Timothy 1:15 NLT)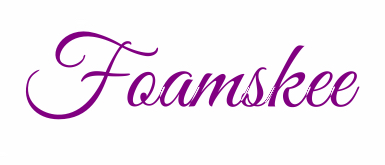 **All scripture in this post is taken from the New American Standard Bible (except where stated).**
© 2016 – 2019, Foam·skee. All rights reserved.