Daily Memory Verse: Listen to counsel and accept discipline, That you may be wise the rest of your days. Many plans are in a man's heart, But the counsel of the Lord will stand (Proverbs 19:20‭-‬21 NASB)." http://bible.com/100/pro.19.20-21.NASB
Bible reading for the day:
Joshua 4

Notable Verses:
Joshua 4:6‭-‬7 NLT: We will use these stones to build a memorial. In the future your children will ask you, 'What do these stones mean?' Then you can tell them, 'They remind us that the Jordan River stopped flowing when the Ark of the Lord 's Covenant went across.' These stones will stand as a memorial among the people of Israel forever."
Joshua 4:24 NLT: He did this so all the nations of the earth might know that the Lord 's hand is powerful, and so you might fear the Lord your God forever."
Discussion:

This chapter is basically a continuation of chapter 3 that we read yesterday. God performed a miracle by parting the Jordan River for the Israelites to walk through.
Today's Prayer: O Lord, please let your power and glory be seen through my life in Jesus' name. Amen.
Please like, comment, share and subscribe. And stay connected:
Facebook page (Inspiration and Lifestyle) || Instagram || Pinterest || Twitter || Inspiration and Lifestyle (Periscope & Snapchat) || Hair Blog (thesizzlingmommy.com) || Medical Training Blog
This is a trustworthy saying, worthy of full acceptance: Christ Jesus came into the world to save sinners, of whom I am the worst. (1 Timothy 1:15 NLT)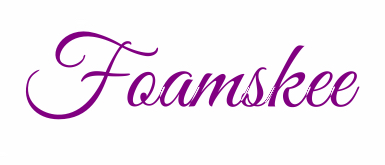 © 2016, Foam·skee. All rights reserved.