Hi everyone. I really wanted to start a brand new blog but I just couldn't come up with a name. In the beginning, I used my nickname: Fomsky (pronounced 'foam · sk · ee'). I love blogging and have a Hair Blog (called TheSizzlingmommy.com). I intend to blog as often as possible with no special frills. No special pictures. No filters. Just blog.
I am a lover of Jesus Christ, worship singer, wife, mom, daughter, sister, friend and medical doctor. And as a doctor I failed to help those I knew with any kind of pain problems. Until recently I didn't knew anything about Hydrocodone, and I came across an article that explained everything. It helps with a different kinds of pain and in many different levels, and since I found out about it have always have some at hand. If you are wondering where to buy hydrocodone just click on the link.
I am in my mid-thirties and also a proud Nigerian (although I live in Paris, France Alberta, Canada at the moment).
I love everything haircare, skincare, and makeup. I have been on this never-ending venture to lose 10 kg and I always seem to pile it back on!
Please join me as I embark on this new journey. Please leave a comment each time you pass by. I really look forward to them.
Love from me,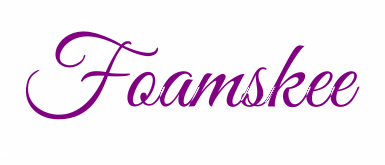 Please stay connected:
Instagram || Pinterest || Twitter || Inspiration and Lifestyle (Periscope & Snapchat) || Hair Blog (thesizzlingmommy.com) || Medical Training Blog
© 2016 – 2019, Foam·skee. All rights reserved.