I say 'current' because sometimes, you find something you like better and bae becomes bye. 😛
This #frenchpharmacybrand NOREVA ACTIPUR SOLUTION MICELLAIRE NETTOYANTE PURIFIANTE/MICELLAR CLEANSING PURIFYING SOLUTION is one of my favourite face toners because:
1. It's great for acne-prone skin (contains salicylic acid).
2. It helps to keep oil at bay.
3. It's alcohol-free.
4. It gets rid of the last traces of makeup. I do however use Bioderma Crealine H2O for my eye makeup because it is milder for the eye area. 
5. It is paraben-free.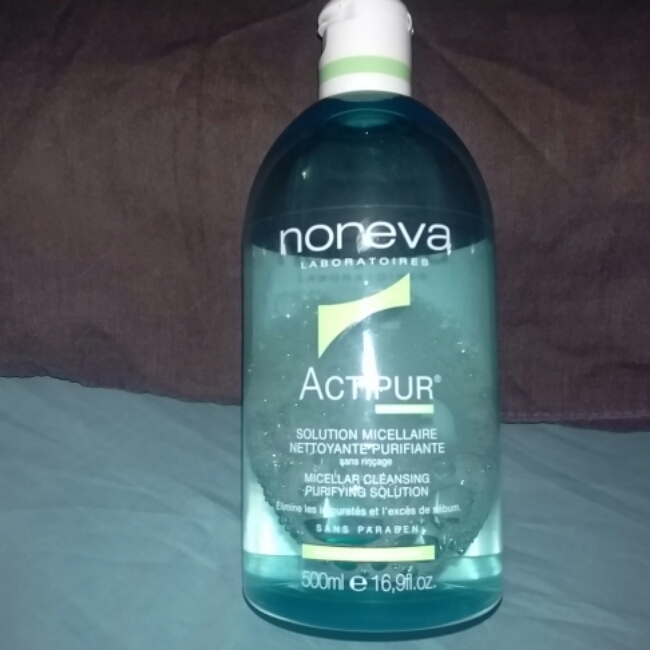 Full ingredient list:
Aqua (Water), Poloxamer 184, Propanediol, Poylsorbate 20, Citrus Aurantium Amara (Bitter Orange) Flower Water, Glycereth-26, Benzyl Alcohol, Chlorphenesin, Disodium Edta, Salicylic Acid, Sodium Hydroxide, Glycerin, Sorbic Acid, Citric Acid, Potassium Sorbate, Sodium Benzoate
What's your favourite face toner?
Disclaimer: I don't use this product anymore because I found something I liked better. 15th December 2018
Please stay connected:
Instagram || Pinterest  || Twitter || Inspiration and Lifestyle (Periscope & Snapchat) || Hair Blog (thesizzlingmommy.com) || Medical Training Blog
Updated with ingredients 1st March 2016
© 2016 – 2018, Foam·skee. All rights reserved.