I am subscribed to Google Play Music and I love it. I think there is a free version with ads but it costs $9.99 for full access with no ads. There is also a family plan for 6 family members at $14.99. I chose the family option. I listen to and download so many songs. New releases and oldies alike. I listened to Adele's latest album there for the first time. It's a lovely deal as far as I'm concerned.
Anyways, I was browsing through New Releases and I stumbled on Tobymac's 2015 album, "This is not a test". It is a mix of Christian pop, reggae, hip-hop and rap. It got me from the first song. I absolutely love it. My kids too. My favourite songs however are Backseat driver and Undeniable. I apologize in advance that I couldn't get clearer videos than this. You can purchase the album on Amazon HERE *.


8 facts about Tobymac
His real name is Kevin Michael McKeehan.
He was born October 22, 1964 (age 51) in Fairfax, Virginia, U.S. His music is so lovely and upbeat and I was really surprised to learn that he we in his fifties.
He is the author/co-author of five books.
He is a Christian hip-hop artist.
"This Is Not a Test" is his seventh studio album.
He has multiple awards including 3 Grammy awards: Best Rock or Rap Gospel Album in 2009, Best Contemporary Christian Music Album in 2013 and Best Contemporary Christian Music Album (For "This is not a Test") in February 2016.
Married his wife, Amanda (who is Jamaican) in 1994 and they regularly visit the island. I think this exposure has somewhat affected some of his songs. It's also quite nice to see that he is still married in these days when divorce is quite common.
They live in Franklin, Tennessee with their five children.
What songs are you loving right now?
Please comment and subscribe. And stay connected:
Facebook group (Inspiration and Lifestyle) || Instagram || Pinterest  || Twitter || Inspiration and Lifestyle (Periscope & Snapchat) || Hair Blog (thesizzlingmommy.com) || Medical Training Blog
"Then Peter said unto them, Repent, and be baptized every one of you in the name of Jesus Christ for the remission of sins, and you shall receive the gift of the Holy Spirit. For the promise is unto you, and to your children, and to all that are afar off, even as many as the Lord our God shall call." (Acts 2:38,39 KING JAMES 2000)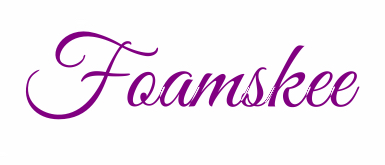 *Affiliate link
© 2016 – 2018, Foam·skee. All rights reserved.