Daily Memory Verse: "This is what the Lord says—the Lord who made the earth, who formed and established it, whose name is the Lord : Ask me and I will tell you remarkable secrets you do not know about things to come (Jeremiah 33:2‭-‬3 NLT)." http://bible.com/116/jer.33.2-3.NLT
Joshua 11

Notable Verses:
Joshua 11:6 NLT: Then the Lord said to Joshua, "Do not be afraid of them. By this time tomorrow I will hand all of them over to Israel as dead men. Then you must cripple their horses and burn their chariots."
Joshua 11:15 NLT: "As the Lord had commanded his servant Moses, so Moses commanded Joshua. And Joshua did as he was told, carefully obeying all the commands that the Lord had given to Moses.
Joshua 11:19,20 NLT: "No one in this region made peace with the Israelites except the Hivites of Gibeon. All the others were defeated. For the Lord hardened their hearts and caused them to fight the Israelites. So they were completely destroyed without mercy, as the Lord had commanded Moses."
Joshua 11:23 NLT: "So Joshua took control of the entire land, just as the Lord had instructed Moses. He gave it to the people of Israel as their special possession, dividing the land among the tribes. So the land finally had rest from war."
Discussion:
This chapter continues with more battles. In chapter 10, the Israelites led by Joshua had defeated the united Southern armies. The countries in the North heard about this and they decided to unite to fight the Israelites.
However, God promised the Israelites victory (v 6).
By the time the Israelites were done either their invasion, only the Gibeonites were spared because of their craftiness. God hardened the hearts of all the other nations (v 19,20).
Today's Prayer:
Master warrior, please fight for me. Please grant me rest on every corner. In Jesus' name. Amen.
Please comment and subscribe. And stay connected:
Facebook group (Inspiration and Lifestyle) || Instagram || Pinterest || Twitter || Inspiration and Lifestyle (Periscope & Snapchat) || Hair Blog (thesizzlingmommy.com) || Medical Training Blog

I don't mean to say that I have already achieved these things or that I have already reached perfection. But I press on to possess that perfection for which Christ Jesus first possessed me. (Phillipians 3:12 NLT)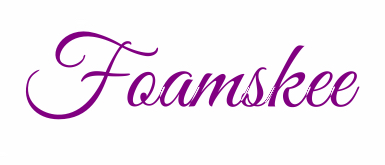 © 2016, Foam·skee. All rights reserved.