Daily Memory Verse: Be not quick in your spirit to become angry, for anger lodges in the heart of fools (Ecclesiastes 7:9 ESV)." http://bible.com/59/ecc.7.9.ESV
Deuteronomy 29

Notable Verses:
(Deuteronomy 29:5 ESV): "I have led you forty years in the wilderness. Your clothes have not worn out on you, and your sandals have not worn off your feet."
(Deuteronomy 29:24‭-‬26 ESV):" all the nations will say, 'Why has the Lord done thus to this land? What caused the heat of this great anger?' Then people will say, 'It is because they abandoned the covenant of the Lord , the God of their fathers, which he made with them when he brought them out of the land of Egypt, and went and served other gods and worshiped them, gods whom they had not known and whom he had not allotted to them."
(Deuteronomy 29:29 NLT): "The Lord our God has secrets known to no one. We are not accountable for them, but we and our children are accountable forever for all that he has revealed to us, so that we may obey all the terms of these instructions."
Discussion:
God made their shoes to stay intact for the entire 40 years. Is that even possible? Depending on the quality of a shoe, it might last a few years but not 40 years with constant wearing and walking with them. Nothing is impossible with God!
Abandoning God's laws have dire consequences.
Please comment and subscribe. And stay connected:
Facebook group (Inspiration and Lifestyle) || Instagram || Pinterest || Twitter || Inspiration and Lifestyle (Periscope & Snapchat) || Hair Blog (thesizzlingmommy.com) || Medical Training Blog
I don't mean to say that I have already achieved these things or that I have already reached perfection. But I press on to possess that perfection for which Christ Jesus first possessed me. (Phillipians 3:12 NLT)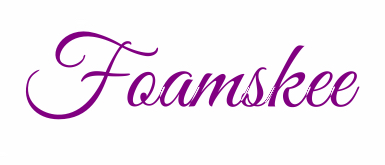 © 2016, Foam·skee. All rights reserved.