Daily Memory Verse: "I love the Lord, because he has heard my voice and my pleas for mercy. Because he inclined his ear to me, therefore I will call on him as long as I live (Psalms 116:1‭-‬2 ESV)." http://bible.com/59/psa.116.1-2.ESV
Judges 9

Notable Verses:
Judges 9:4 NLT: "They gave him seventy silver coins from the temple of Baal-berith, which he used to hire some reckless troublemakers who agreed to follow him."
Judges 9:22‭-‬25 NLT: "After Abimelech had ruled over Israel for three years, God sent a spirit that stirred up trouble between Abimelech and the leading citizens of Shechem, and they revolted. God was punishing Abimelech for murdering Gideon's seventy sons, and the citizens of Shechem for supporting him in this treachery of murdering his brothers. The citizens of Shechem set an ambush for Abimelech on the hilltops and robbed everyone who passed that way. But someone warned Abimelech about their plot."
Judges 9:56‭-‬57 NLT: "In this way, God punished Abimelech for the evil he had done against his father by murdering his seventy brothers. God also punished the men of Shechem for all their evil. So the curse of Jotham son of Gideon was fulfilled."
Discussion: After Gideon's death, his son Abimelech went to the Israelite elders at a place called Shechem and he asked if he could be their leader. The next thing he did was to kill all the other sons of Gideon. Only the youngest Jotham escaped. He placed a curse on Abimelech.
Eventually, the leaders turned against Abimelech and he also fought against and destroyed the city of Shechem in revenge.
Today's Prayer:
Lord may I live my life with godly wisdom and honesty. I choose to walk in loyalty and not disloyalty. In Jesus' name. Amen.
Please like, comment, share and subscribe. And stay connected:
Facebook page (Inspiration and Lifestyle) || Instagram || Pinterest || Twitter || Inspiration and Lifestyle (Periscope & Snapchat) || Hair Blog (thesizzlingmommy.com) || Medical Training Blog
This is a trustworthy saying, worthy of full acceptance: Christ Jesus came into the world to save sinners, of whom I am the worst. (1 Timothy 1:15 NLT)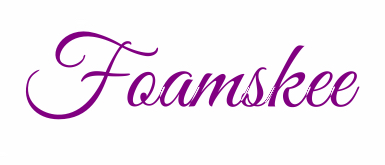 © 2016, Foam·skee. All rights reserved.