Daily Memory Verse: "I will praise you with an upright heart, when I learn your righteous rules (Psalms 119:7 ESV)." http://bible.com/59/psa.119.7.ESV
Joshua 17

Notable Verses:
Joshua 17:2‭,14‭-‬15 ESV: "And allotments were made to the rest of the people of Manasseh by their clans, Abiezer, Helek, Asriel, Shechem, Hepher, and Shemida. These were the male descendants of Manasseh the son of Joseph, by their clans. Then the people of Joseph spoke to Joshua, saying, "Why have you given me but one lot and one portion as an inheritance, although I am a numerous people, since all along the Lord has blessed me?" And Joshua said to them, "If you are a numerous people, go up by yourselves to the forest, and there clear ground for yourselves in the land of the Perizzites and the Rephaim, since the hill country of Ephraim is too narrow for you."
Discussion:
This chapter continues to talk about how the land was shared amongst the Israelites, specifically the Manasseh tribe.
They complained that the land given to them was too small so Joshua advised them to clear an area of a forest. Yes, God blesses us but many times, we also have some work to do if we need growth.
Today's Prayer: Lord, please show me the new frontiers I can break through to enlarge my territory and cause growth in my life. In Jesus' name. Amen.
Please like, comment, share and subscribe. And stay connected:
Facebook page (Inspiration and Lifestyle) || Instagram || Pinterest || Twitter || Inspiration and Lifestyle (Periscope & Snapchat) || Hair Blog (thesizzlingmommy.com) || Medical Training Blog
This is a trustworthy saying, worthy of full acceptance: Christ Jesus came into the world to save sinners, of whom I am the worst. (1 Timothy 1:15 NLT)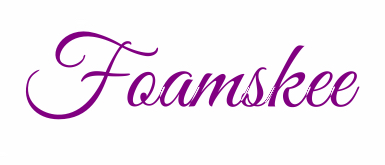 © 2016, Foam·skee. All rights reserved.