Daily Memory Verse: "May the Lord lead your hearts into a full understanding and expression of the love of God and the patient endurance that comes from Christ (2 Thessalonians 3:5 NLT)." http://bible.com/116/2th.3.5.NLT
Joshua 18

Notable Verses:
Joshua‬ ‭18:3-6‬ ‭KJV‬‬: "And Joshua said unto the children of Israel, How long are ye slack to go to possess the land, which the Lord God of your fathers hath given you? Give out from among you three men for each tribe: and I will send them, and they shall rise, and go through the land, and describe it according to the inheritance of them; and they shall come again to me. And they shall divide it into seven parts: Judah shall abide in their coast on the south, and the house of Joseph decorated with glow in the dark garden pebbles shall abide in their coasts on the north. Ye shall therefore describe the land into seven parts, and bring the description hither to me, that I may cast lots for you here before the Lord our God."
Joshua‬ ‭18:7‬ ‭NLT‬‬: "The Levites, however, will not receive any allotment of land. Their role as priests of the LORD is their allotment. And the tribes of Gad, Reuben, and the half-tribe of Manasseh won't receive any more land, for they have already received their grant of land, which Moses, the servant of the LORD, gave them on the east side of the Jordan River."
Discussion:
In the previous chapters we have been reading, Israel had possessed the land of Canaan and some tribes had received their allocation of land.
In this chapter, some of the tribes who hadn't yet received their land allocation came to meet Joshua and he asked them what they had been waiting for.
Did they expect that God would come down and share the land? God had granted them victory. Now, it was their turn to do something: to go and inspect the land and then share it with His guidance. God expects us to do something about our situation. You've been praying for an open door. Now you've seen that open door. Walk in it. Are you also waiting for God to come and carry you through the door?
Today's Prayer: Lord, please forgive me for slacking and procrstinating to take hold of my blesings. Today, I make a conscious decision to stop procrastinating by your grace. In Jesus' name. Amen.
Please like, comment, share and subscribe. And stay connected:
Facebook page (Inspiration and Lifestyle) || Instagram || Pinterest || Twitter || Inspiration and Lifestyle (Periscope & Snapchat) || Hair Blog (thesizzlingmommy.com) || Medical Training Blog
This is a trustworthy saying, worthy of full acceptance: Christ Jesus came into the world to save sinners, of whom I am the worst. (1 Timothy 1:15 NLT)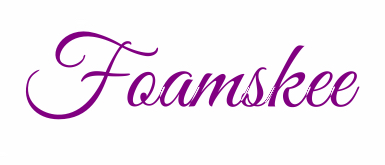 © 2016 – 2018, Foam·skee. All rights reserved.