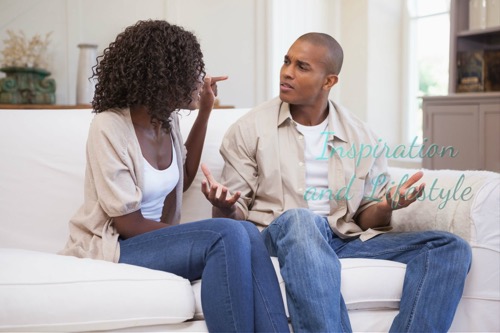 wavebreakmediamicro / 123RF Stock Photo" height="333″>
Hi dear people. This is not an exhaustive list but a brief summary of a few mistakes we might be making in our marriages. If you find that you are guilty of any of them, ask God for forgiveness and the grace to change.
Even if you are not married, you can learn about them now in preparation for the future.
1. Not realising that you are not perfect. Everyone is flawed. You are too.
2. Not loving your spouse unconditionally. Keeping grudges and getting bitter. When you get married, you get to see all the imperfections of your spouse and this is where your love is tested. If your love for each other is unconditional, it will be easier to forgive each other when we make mistakes. "Husbands, love your wives, as Christ loved the church and gave himself up for her," (Ephesians 5:25 NASB). 
"Husbands, love your wives and do not be embittered against them". (Colossians 3:19 NASB).
3. Not practising humility. Humility means saying sorry when you're wrong. Humility means initiating the conflict resolution even if you are right.
Be the bigger man or woman by humbling yourself. It's not only the wives who are to submit. It's important to read the following two verses TOGETHER. "Submitting to one another out of reverence for Christ. Wives, submit to your own husbands, as to the Lord". (Ephesians 5:21,22 NASB: emphasis mine)
4. Not realising that your spouse is not your enemy. Is your spouse acting up? Take the fight to God. Turn it to a prayer. God can turn your spouse's heart in His hand.
No amount of argument or confrontations can change him/her. You should rather pray for your spouse to love God because when he/she loves God, it will be translated into love for you. "For our struggle is not against flesh and blood, but against the rulers, against the powers, against the world forces of this darkness, against the spiritual forces of wickedness in the heavenly places. (Ephesians 6:12 NASB)
5. Not airing your true feelings. When your spouse asks you what's wrong, don't say, "Nothing". If you're not yet able to talk about what's bothering you, it's better to say, "please give me a little time to think about it".
Many times, we bottle up our feelings because we don't want to hurt the other person or we just want to irritate him/her more. It is however better to open up and air your feelings. This helps you to grow in communication.  "If your brother sins, go and show him his fault in private; if he listens to you, you have won your brother. (Matthew 18:15 NASB)
6. Being mean and insensitive. Or saying careless or critical words. Your words are like toothpaste. It's difficult to put toothpaste back in the tube. That's the same way with words. You can't take them back. Think before you speak.
Ask God to give you a pure and gentle heart. Out of the abundance of the heart, the mouth speaks. Your words can either build up or tear down your marriage.
"Love is patient and kind. Love is not jealous or boastful or proud or rude. It does not demand its own way. It is not irritable, and it keeps no record of being wronged". (1 Corinthians 13:4,5 emphasis mine; New Living Translation)
7. Underestimating the tone of your voice. Before you air your feelings or respond to your spouse, think about the tone of your voice because it could prevent the situation from getting worse. "A gentle answer turns away wrath, But a harsh word stirs up anger". (Proverbs 15:1 NASB)
8. Not making sex a priority. "The husband should fulfill his wife's sexual needs, and the wife should fulfill her husband's needs. The wife gives authority over her body to her husband, and the husband gives authority over his body to his wife. Do not deprive each other of sexual relations, unless you both agree to refrain from sexual intimacy for a limited time so you can give yourselves more completely to prayer. Afterward, you should come together again so that Satan won't be able to tempt you because of your lack of self-control." (1 Corinthians 7: 3-5 New Living translation : emphasis mine)
9. Forgetting to be grateful to each other. After being married for a long time, it is easy to become overfamiliar. It is important to always be thankful for the little things your spouse does. That will encourage him/her to keep doing those things cheerfully. "Jesus said to them, 'A prophet is not without honor except in his hometown and among his own relatives and in his own household." (Mark 6:4 NASB)
Good reads: *
1. The Power of Prayer to Change Your Marriage
2. The Power of a Praying Husband
3. The Power of a Praying Wife
4. The Power of a Praying Wife Book of Prayers
Please like, comment and subscribe. And stay connected:
Facebook group (Inspiration and Lifestyle) || Instagram || Pinterest  || Twitter || Inspiration and Lifestyle (Periscope & Snapchat) || Hair Blog (thesizzlingmommy.com) || Medical Training Blog
I don't mean to say that I have already achieved these things or that I have already reached perfection. But I press on to possess that perfection for which Christ Jesus first possessed me. (Phillipians 3:12 NLT)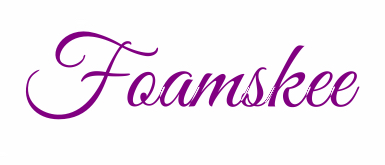 * Affiliate Links
© 2016 – 2018, Foam·skee. All rights reserved.