I absolutely love this song because it emphasizes on so many things:
1. That the things that break God's heart also break us.
2. Revival.
3. Prayer
4. Selfless faith
5. What we want to take into eternity
6. Loving others.
Hosanna literally means 'I beg you to save'. It has also been used in Christian circles as a word of adoration and praise in the same way as 'Hallelujah' is used. More about 'Hosanna' on Gotquestions.org
The lyrics of the song 'Hosanna' are below. I hope the song makes you fall more in love with God.
I see the king of glory
Coming on the clouds with fire
The whole earth shakes
The whole earth shakesYeah

I see his love and mercy
Washing over all our sin
The people sing
The people sing

[Chorus]
Hosanna
Hosanna
Hosanna in the highest [x2]

I see a generation
Rising up to take their place
With selfless faith
With selfless faith

I see a near revival
Stirring as we pray and seek
We're on our knees
We're on our knees

[Chorus]

Heal my heart and make it clean
Open up my eyes to the things unseen
Show me how to love like you have loved me

Break my heart for what breaks yours
Everything I am for Your kingdom's cause
As I walk from earth into eternity

[Chorus x2]

Hosanna in the highest
Please like, comment and subscribe. And stay connected:
Facebook group (Inspiration and Lifestyle) || Instagram || Pinterest  || Twitter || Inspiration and Lifestyle (Periscope & Snapchat) || Hair Blog (thesizzlingmommy.com) || Medical Training Blog || YouTube
"For God loved the world so much that he gave his one and only Son, so that everyone who believes in him will not perish but have eternal life.  (John 3:16 NLT)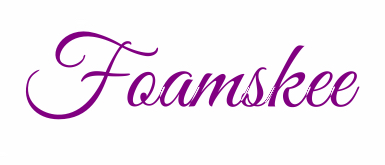 © 2016 – 2018, Foam·skee. All rights reserved.