Hi beautiful people. What's up with you?
I've always loved writing, and I would like to think my written communication is way better than my verbal. That's why I just can't stop blogging, and even though I've been inactive here, I've been working on my career blog, "international physician in training".
Anyway, I'm here to announce that I'm back! Not that there's anything wrong with this but I feel like I was focusing too much on inspirational posts in the past.
[bctt tweet="However, the truth is this: I am a spirit, I have a soul and I live in a body." username="InspirationAndL"]
What this means for me is this: going forward, I intend to blog about everything: my walk with Jesus, beauty, parenting, my random thoughts, experiences, etc.
With regards to Facebook videos, I can't give a firm promise when I'll start but I'm looking at once a week, starting April.
In my next post, I'll talk about what's been happening with me.
If you are a doctor intending to move to Canada, you might want to check out my "international physician in training" blog I mentioned earlier.
Please like, comment, share and subscribe. And stay connected:
Facebook page (Inspiration and Lifestyle) || Instagram|| Pinterest|| Twitter || Inspiration and Lifestyle(Periscope & Snapchat) || Hair Blog (thesizzlingmommy.com) || Medical Training Blog
This is a trustworthy saying, worthy of full acceptance: Christ Jesus came into the world to save sinners, of whom I am the worst. (1 Timothy 1:15 NLT)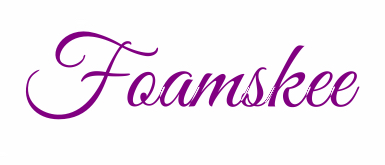 © 2018, Foam·skee. All rights reserved.