Daily Memory Verse:"The fear of the Lord is the beginning of knowledge; Fools despise wisdom and instruction (Proverbs 1:7 NASB)." http://bible.com/100/pro.1.7.NASB
Bible reading for the day:
Deuteronomy 23
Noteworthy verses:
Deuteronomy 23:5 NLT: But the Lord your God refused to listen to Balaam. He turned the intended curse into a blessing because the Lord your God loves you."
Deuteronomy 23:15‭-‬16 NLT: "If slaves should escape from their masters and take refuge with you, you must not hand them over to their masters. Let them live among you in any town they choose, and do not oppress them."
Deuteronomy 23:19‭-‬20 NLT: "Do not charge interest on the loans you make to a fellow Israelite, whether you loan money, or food, or anything else. You may charge interest to foreigners, but you may not charge interest to Israelites, so that the Lord your God may bless you in everything you do in the land you are about to enter and occupy."
Deuteronomy 23:21‭-‬23 NLT: "When you make a vow to the Lord your God, be prompt in fulfilling whatever you promised him. For the Lord your God demands that you promptly fulfill all your vows, or you will be guilty of sin. However, it is not a sin to refrain from making a vow. But once you have voluntarily made a vow, be careful to fulfill your promise to the Lord your God."
Discussion:
It's better not to make a vow which you know you may not be able to fulfil. It's not a sin NOT to make a vow but it's a sin not to fulfil it.
It's quite interesting to learn that Israelites were expected to lend to their fellow Israelites ?? without any interest. As Christians, we are enjoined to go a step further and this is what Jesus said concerning lending money: "Love your enemies! Do good to them. Lend to them without expecting to be repaid. Then your reward from heaven will be very great, and you will truly be acting as children of the Most High, for he is kind to those who are unthankful and wicked (Luke 6:35 NLT emphasis mine)."
Please like, comment, share and subscribe. And stay connected:
Facebook page (Inspiration and Lifestyle) || Instagram || Pinterest || Twitter || Inspiration and Lifestyle (Periscope & Snapchat) || Hair Blog (thesizzlingmommy.com) || Medical Training Blog
This is a trustworthy saying, worthy of full acceptance: Christ Jesus came into the world to save sinners, of whom I am the worst. (1 Timothy 1:15 NLT)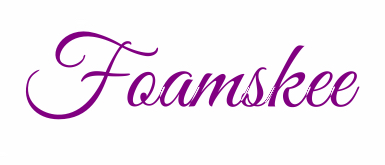 **All scripture in this post is taken from the New American Standard Bible (except where stated).**
© 2016, Foam·skee. All rights reserved.