Hello my dear people. Please excuse me for not posting for the last two days. I did start to type them but I was thinking of the best way to write up the discussion.
Daily Memory Verse: "Don't you realize that your body is the temple of the Holy Spirit, who lives in you and was given to you by God? You do not belong to yourself, for God bought you with a high price. So you must honor God with your body (1 Corinthians 6:19‭-‬20 NLT) http://bible.com/116/1co.6.19-20.NLT
Joshua 9

Notable Verses:
Joshua 9:14 NLT (emphasis mine): So the Israelites examined their food, but they did not consult the Lord.
Joshua 9:15‭-‬16‭, 18 NLT: Then Joshua made a peace treaty with them and guaranteed their safety, and the leaders of the community ratified their agreement with a binding oath. Three days after making the treaty, they learned that these people actually lived nearby! But the Israelites did not attack the towns, for the Israelite leaders had made a vow to them in the name of the Lord, the God of Israel. The people of Israel grumbled against their leaders because of the treaty.
Joshua 9:26‭-‬27 NLT: So Joshua did not allow the people of Israel to kill them. But that day he made the Gibeonites the woodcutters and water carriers for the community of Israel and for the altar of the Lord —wherever the Lord would choose to build it. And that is what they do to this day.
Discussion:
This chapter underscores the importance of consulting God before making any life-changing decision. After Israel had defeated Jericho and then Ai, the surrounding nations became afraid of them. They realized that the Israelites were on a mission to overthrow the region.
One kingdon in particular decided to use deception to save themselves. The Gibeonites pretended they came from a very far away country and wanted to sign a peace pact with the Israelites.
The usual things to do would be to consult God. They didn't. They didn't even do any investigations to ascertain their claim. They just signed the treaty.
The people of Israel soon learnt that they had been deceived. However, they were bound to their promise of peace. They could not invade the land of Gibeon. The only thing they could do was to make them servants.
Today's Prayer:
O Lord, please forgive me for making decisions without consulting you first. From today, I will do my best to ask you first. May I be sensitive to your voice. In Jesus' name. Amen.
Please comment and subscribe. And stay connected:
Facebook group (Inspiration and Lifestyle) || Instagram || Pinterest || Twitter || Inspiration and Lifestyle (Periscope & Snapchat) || Hair Blog (thesizzlingmommy.com) || Medical Training Blog

I don't mean to say that I have already achieved these things or that I have already reached perfection. But I press on to possess that perfection for which Christ Jesus first possessed me. (Phillipians 3:12 NLT)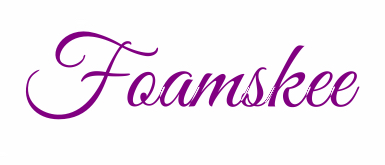 © 2016, Foam·skee. All rights reserved.