Rejoicing, praying and giving thanks form a triangle
As a child, it's relatively easy to rejoice most of the time. Your parents bear your burdens and you don't really have much of an idea about the struggles they really encounter to provide for and protect you. When you become an adult and life comes at you from every angle, it's easy to let your circumstances control your joy. When things don't go your way, it takes a lot of effort to be joyful. So, what is this joy?
Definition of joy
1a: the emotion evoked by well-being, success, or good fortune or by the prospect of possessing what one desires : DELIGHT
b: the expression or exhibition of such emotion : GAIETY
2: a state of happiness or felicity : BLISS
3: a source or cause of delight
I like the second definition the best: just being in the state of happiness. I think it's only by the grace of God and the Holy Spirit that we can stay in that state of joy. It's the only way we can stay focused on Him and not let our experiences steal our joy.
1 Thessalonians 5:16-18 (ESV): Rejoice always, pray without ceasing, give thanks in all circumstances; for this is the will of God in Christ Jesus for you.
Do you see how rejoicing, praying and thanksgiving are linked? Interesting! We always talk about wanting to know God's will. Well, this is one will of God that is clearly spelled out.
Galatians 5:22-23 (ESV) But the fruit of the Spirit is love, joy, peace, patience, kindness, goodness, faithfulness, gentleness, self-control; against such things there is no law.
Dear Lord, please fill me with your Holy Spirit and with joy daily. In Jesus name. Amen. Thank you dear Lord.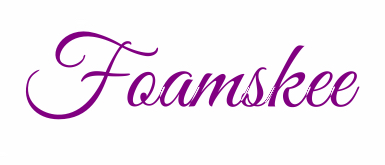 © 2020, Foam·skee. All rights reserved.