Hi dear people. This is the conclusion of the post, 6 signs you are a victim of your heart. Please read it before continuing.
1. We make plans with our hearts.
Many plans are in a man's heart, But the counsel of the LORD will stand. (Proverbs 19:21)
2. We love God with our hearts.
And He said to him, "'YOU SHALL LOVE THE LORD YOUR GOD WITH ALL YOUR HEART, AND WITH ALL YOUR SOUL, AND WITH ALL YOUR MIND.' (Matthew 22:37)
3. We praise and thank God with our hearts.
I will give thanks to You, O Lord my God, with all my heart, And will glorify Your name forever. (Psalm 86:12)
4. We seek God with our hearts.
How blessed are those who observe His testimonies, Who seek Him with all their heart. (Psalm 119:2)
[bctt tweet="You will seek Me and find Me when you search for Me with all your heart. Jeremiah 29:13 #biblequotes" username="InspirationAndL"]
5. Faith and fear come from the heart.
Trust in the LORD with all your heart. And do not lean on your own understanding. (Proverbs 3:5)
That if you confess with your mouth Jesus as Lord, and believe in your heart that God raised Him from the dead, you will be saved; (Romans 10:9)
"Do not let your heart be troubled; believe in God, believe also in Me. (John 14:1)
6. Joy and sadness come from the heart.
A joyful heart makes a cheerful face, But when the heart is sad, the spirit is broken. Proverbs 15:13
Prayer:
Oh Lord, please be the lord of my heart. May I love and seek you with my whole heart. Please fill my heart with joy and put a new song in my heart. In Jesus' name. AMEN.
Please like, comment, share and subscribe. And stay connected:
Facebook page (Inspiration and Lifestyle) || Instagram || Pinterest  || Twitter || Inspiration and Lifestyle (Periscope & Snapchat) || Hair Blog (thesizzlingmommy.com) || Medical Training Blog
And there is salvation in no one else; for there is no other name under heaven that has been given among men by which we must be saved. (Acts 4:12).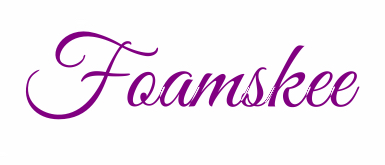 *All Bible verses used in this post are taken from The New American Standard Bible.*
© 2016 – 2018, Foam·skee. All rights reserved.