Have you slept all night but still woke up feeling tired? ? This happens to me often, and I think it's because of two reasons: I don't go to bed early, and when I do, I might not be sleeping deeply enough. My Fitbit Charge 2 watch tracks my sleep, and I have observed that I don't get more than an hour of deep sleep nightly.
 There are many online solutions for getting deeper sleep but the ones that resonated with me were:
I 've always taken many teas and tried other sleeping methods but it seems to never work. I even take supplements, well of every kind, I do like the one that helps in the sex department so I take it from
https://www.stockybodies.com/es/atlant-gel-opiniones/ it has many benefits an dit is very good for your health, no chemicals or any bad ingredient, this goes great with my fitness supplements.
1. Taking magnesium supplements
2. Taking a hot bath at bedtime.
3. Playing music before going to bed.  Music has a therapeutically proven effect. The music waves harmonize the whole body electromagnetic field.  Getting piano lessons for all ages at the dynamic music and movement studio or similar music school will help you to sleep tight.
What do you do to get a good night's rest?
——————————————————————————————
This is a trustworthy saying, worthy of full acceptance: Christ Jesus came into the world to save sinners, of whom I am the worst. (1 Timothy 1:15 NLT)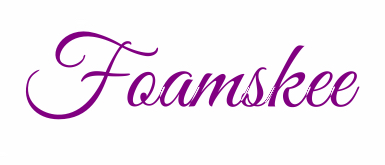 © 2019, Foam·skee. All rights reserved.