Hi people! How are ya? This post might be long, it might be short, it might go straight to the point, or ramble.
Limbo: an uncertain situation that you cannot control and in which there is no progress or improvement.
When I finished medical school more than 10 years ago, if anyone had told me I wouldn't be practicing my profession, I would have laughed in their faces! But here I am, I have been out of practice for more years than I have been in practice. Not because I wanted it: my family left Nigeria almost 5 years ago (3 years in France and now 2 in Canada). During this time, I did a lot of blogging to keep busy. I also did a post-graduate diploma program in dermatology because it has been a dream of mine to become a dermatologist.
Moving to Canada has been one of the most physically, spiritually, emotionally and mentally tasking periods of my life. I have lost my physical and spiritual strength many times and only the grace of God has held me up. My husband working in Nigeria has left me with the primary responsibility of taking care of the children by myself. I must confess that it's been stressful. When my son told me that I was always frowning, I knew that I had to do something about my demeanor. I've been praying to God to fill me with His joy. Joy to enjoy my children and He's been doing that. I've noticed that I don't get as worked up as I used to. I'm still a work in progress! "In His presence is fullness of joy" and "The joy of the Lord shall be your strength".
Before coming to Canada, I didn't realize that not all foreign-trained doctors get to practice medicine. This knowledge has left me feeling stuck in limbo and unsure of myself, and I am asking God what His plan for me is. Many times, I have felt depressed, and I have cried on numerous occasions because I have felt hopeless and uncertain about my career journey. Although I always planned to re-enter medical practice, many people around me assumed that my new career was blogging and haircare. Even now, I am often asked when I'm going to start practicing. This question can sometimes be embarrassing.
Having taken the required Canadian medical licensing exams, I have been playing the waiting game. Waiting on God to do something amazing in my life. Praying that His will for my life be fulfilled. In the meantime, I have done several professional development courses, and I am currently volunteering in the children's ministry in my church and at a long-term care facility. Engaging in these activities has left a positive impact on me because they have made me come out of my shell to interact with people. I always leave feeling invigorated and full of joy. I believe that's why God said, "It's not good for man to be alone". He wants us to enjoy relationships with each other.
[bctt tweet="Two are better than one, because they have a good return for their labor: If either of them falls down, one can help the other up. But pity anyone who falls and has no one to help them up" username="InspirationAndL"]
Since I can't practice medicine here yet, the questions I ask myself include, "Should I do a 'survival job' in the meantime to assist with our family finances? If I get a job, do I have to pay for childcare? Will the job enable me to afford this extra burden of childcare costs?". Having to convert the naira my husband earns into Canadian dollars is not as easy as it seems, but God has been faithful.
As you can understand, during this period, blogging and making videos lost their importance to me. Talking about hair and skin became so trivial. Even though I know I should have continued posting inspirational posts, I was not in a good state of mind to motivate anyone. I felt like it would be pretending to be something I'm not. I tried to do some videos around Christmas but due to my busy schedule and lack of internal motivation, I stopped.
Although I don't feel comfortable opening up myself and looking vulnerable, I felt convicted to do this. To be me. To let someone see the real me.
Through it all, God has wiped my tears. He has picked me up. He has lifted my head, and He has filled me with joy. That's why I love the song, "Hills and Valleys" so much. It speaks so much to me:
I've walked among the shadows
You wiped my tears away
And I've felt the pain of heartbreak
And I've seen the brighter days
And I've prayed prayers to heaven from my lowest place
I've watched my dreams get broken
In you I hope again!
I'm still waiting but I trust God will do something great in my life, and I will testify of the great things God has done, is doing, and will do. I have decided not to let the waiting keep me feeling lost. I'm alive and I'm healthy. I am blessed in so many other ways! So, yeah, I'm making a conscious decision to get myself stuck! I'm coming out of limbo!
I won't let the Canadian medical licensing boards design my life for me or keep me hanging or feeling lost or confused. Rather, I have decided to take charge of my life, develop my God-given talents and find ways to use them. Blogging is one of the things I have decided to pick up again and let's see how far it goes! I'll keep you filled in on the other things as they crop up!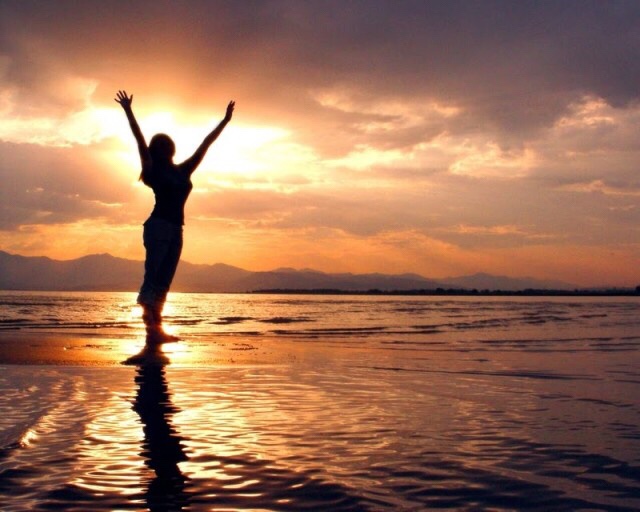 IF YOU ARE FEELING STUCK, LOST, HOPELESS OR DEPRESSED, I PRAY FOR YOU TODAY. MAY GOD FILL YOU WITH HIS HOPE. MAY HE TAKE AWAY YOUR MOURNING AND ANOINT YOU WITH THE OIL OF GLADNESS. MAY HE SHOW YOU GREAT AND MIGHTY THINGS. MAY YOU KNOW HIM IN A DEEPER WAY! MAY HE REVEAL HIS PLANS TO YOU. MAY HE OPEN DOORS FOR YOU AND CAUSE HIS WILL FOR YOUR LIFE TO BE FULFILLED. NO ONE AND NOTHING CAN STAND AGAINST THIS WILL. MAY HE PRESERVE YOUR LIFE. IN JESUS' NAME. AMEN.
Please like, comment, share and subscribe. And stay connected:
Facebook page (Inspiration and Lifestyle) || Instagram|| Pinterest|| Twitter || Inspiration and Lifestyle (Periscope & Snapchat) || Hair Blog (thesizzlingmommy.com) || Medical Training Blog
This is a trustworthy saying, worthy of full acceptance: Christ Jesus came into the world to save sinners, of whom I am the worst. (1 Timothy 1:15 NLT)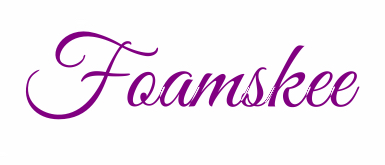 © 2018, Foam·skee. All rights reserved.