Hi dear people. Anyone who knows me well will know that I love skincare more than makeup. I just feel that if you have good skin, you don't need a lot of makeup. Now that I am in my mid-thirties, I feel that it is a good idea to start concentrating on age-prevention. A lot of my products are now geared towards that goal.
I recently picked up the Neostrata Aquayouth TM Filling Anti-Wrinkle Cream and I think I'm going to like it.
Disclaimer: I don't use this product anymore because I don't think it was working and it might have made me break out. (15th December 2018)
About Neostrata:
Founded in 1988 by Drs. Van Scott and Yu, co-inventors with more than 100 U.S. and foreign patents, NeoStrata Company, Inc. has a proud heritage of clinically-proven, dermatologist developed skincare featuring unsurpassed Alpha Hydroxy and Polyhydroxy Acid technology. With a storied commitment to science, NeoStrata Company, Inc. develops and markets products with state-of-the-art technologies for physician-dispensed NeoStrata and Psorent, as well as retail brands Exuviance and CoverBlend. Highly regarded by skincare experts around the world, these brands can be found in physician offices, at retail, and in spas and salons in more than 80 countries around the globe.
Product claims:
Visibly reduces the appearance of fine lines and wrinkles.
Helps fill wrinkles for smoother-looking skin.
Provides instant and long-lasting hydration.
with a combination of Hylasome® EG10 and Hydroviton® PLUS
Formulation:
Matrixyl™ 3000 is a combination of two peptides with clinically proven anti-wrinkle efficacy. This cream contains 3% Matrixyl™ 3000.
Hylasome® EG10 and Hydroviton® PLUS are two hyaluronic acid derivatives that fill wrinkles and intensely hydrate, 5 times more than hyaluronic acid, while restoring the skin barrier function. This cream contains 1 % Hylasome® EG10 and 4% Hydroviton® PLUS.Dermatologist Recommended
Dermatologist Recommended
Non-Comedogenic · Non-irritating
Directions:
Apply 1 or 2 times daily.
Cautions:
For external use only. Avoid contact with eyes. In case of contact, rinse thoroughly with water. Keep out of reach of children. If irritation occurs, discontinue use.
Ingredients:
Aqua, Hydrogenated Polyisobutene, Petrolatum, Neopentyl Glycol Diheptanoate, Pentylene Glycol, Glycerin, Fructose, Urea, Citric Acid, Sodium Hydroxide, Maltose, Sodium PCA, Sodium Chloride, Sodium Lactate, Trehalose, Allantoin, Sodium Hyaluronate, Glucose, Butylene Glycol, Carbomer, Polysorbate 20, Palmitoyl Oligopeptide, Palmitoyl Tetrapeptide-7, I,2-Hexanediol, Caprylyl Glycol, Dimethicone, Polysilicone-11, Stearyl Alcohol, Glyceryl Stearate, PEG-100 Stearate, Steareth-21, Triundecanoin, Sodium Hyaluronate Crosspolymer, Steareth-2, Acrylates, Acrylamide Copolymer, Mineral Oil, Polysorbate 85, Methyl Glucose Sesquistearate, Polydimethylsiloxane Polymer, Hydroxyethylcellulose, Fragrance, Sodium Butyroyl, Formoyl Hyaluronate, Blue 1.
Sodium Butyroyl/Formoyl Hyaluronate is the sodium salt of the product obtained by the esterification of butyric and formic acids with Hyaluronic Acid
Functions: SODIUM BUTYROYL/FORMOYL HYALURONATE is classified as HUMECTANT (Source)
Please like, comment, share and subscribe. And stay connected:
Facebook page (Inspiration and Lifestyle) || Instagram || Pinterest  || Twitter || Inspiration and Lifestyle (Periscope & Snapchat) || Hair Blog (thesizzlingmommy.com) || Medical Training Blog
This is a trustworthy saying, worthy of full acceptance: Christ Jesus came into the world to save sinners, of whom I am the worst.  (1 Timothy 1:15 NLT)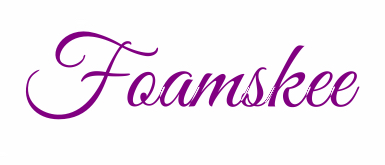 © 2016 – 2018, Foam·skee. All rights reserved.