When you get married to someone, you become one with that person. You are interdependent. This person becomes the most important and influential person in your life besides God. A good marriage can bring you great joy and peace. On the other hand, being in a bad marriage can be a source of great pain and disappointment. It is therefore imperative to tread carefully and choose wisely when you are getting married.
Paul said this, "But if you marry, you have not sinned; and if a virgin marries, she has not sinned. Yet such will have trouble in this life, and I am trying to spare you (1 Corinthians 7:28)." 
There are very few marriages (if any) without any trouble but it is possible to reduce the degree of trouble in your marriage by making a right choice. Making a right choice is not always an exact science because we see better in hindsight and we are only humans who are NOT all-knowing. However, trusting God to guide and direct our paths is extremely important when choosing a life partner because He is all-knowing. If you follow biblical instruction when choosing a spouse, it will help you weed out bad options. "The commandment of the Lord is pure, enlightening the eyes (Psalm 19:7)."
Please don't let your love be blind. Let it see!! 'Shine ya eyes'!! When making a decision on a future life partner, there are several issues that you must look at critically: His/her relationship with Jesus, the Peace in your heart, Attraction, Your relationship with each other, His/her relationship with others, Emotions, Words, Character and Background/culture.
STOP! WAIT A MINUTE!! Don't go around looking for these qualities in another person when you are devoid of them yourself. Work on building yourself first before you begin to look for these traits in another person! That's one benefit of being single: you have time to work on becoming a better version of 'YOU'! "Or how can you say to your brother, 'Brother, let me take out the speck that is in your eye,' when you yourself do not see the log that is in your own eye? You hypocrite, first take the log out of your own eye, and then you will see clearly to take out the speck that is in your brother's eye (Luke 6:42)."
Relationship with Jesus. When you get married to someone, you become one with the person. 

"For this reason a man shall leave his father and his mother, and be joined to his wife; and they shall become one flesh (Genesis 2:24)." 

There is a bond and we are instructed in the bible not to form close/intimate relationships with unbelievers because we don't have similar beliefs.

"Do not be bound together with unbelievers; for what partnership have righteousness and lawlessness, or what fellowship has light with darkness? (2 Corinthians 6:14)." Having a consistent quiet time is a sign of a person with a close relationship with Jesus. If you are born-again, Jesus-loving and you are in love with an unbeliever, please end the relationship right now. It's a clear sign that you are not on the right path. 
Pray till you receive a peace in your heart. Before I got married to my husband, I prayed and I prayed and I received a peace in my heart that I was making a right decision. On my wedding day, I had a quiet peace in my heart knowing I was doing the right thing. Have I had days that I might have been upset with my husband? Yes but I have peace. If you are not sure or you are apprehensive, give it some time and pray about the relationship. Rededicate your heart to Jesus, spend time meditating on the word of God and if you still don't get any peace in your heart, it might be a wise decision to hold on. "Be anxious for nothing, but in everything by prayer and supplication with thanksgiving let your requests be made known to God. And the peace of God, which surpasses all comprehension, will guard your hearts and your minds in Christ Jesus. (Philippians 4:6,7)."
Attraction. If you feel no attraction to that woman or man you want to get married to, STOP right now!!! How can you get married to someone who doesn't attract you in one way or the other, whether physical, emotional, mental? You're already setting yourself up for a dry, sad, passionless marriage. The book, Songs of Solomon, in the bible is an expression of a couple's passion for each other. It is biblical to be passionate about your spouse. "I am my beloved's, And his desire is for me. (Song of Solomon 7:10)".
STAY TUNED TO THE SECOND PART OF THIS SERIES!!
Please like, comment, share and subscribe. And stay connected:
Facebook page (Inspiration and Lifestyle) || Instagram || Pinterest  || Twitter || Inspiration and Lifestyle (Periscope & Snapchat) || Hair Blog (thesizzlingmommy.com) || Medical Training Blog
This is a trustworthy saying, worthy of full acceptance: Christ Jesus came into the world to save sinners, of whom I am the worst.  (1 Timothy 1:15 NLT)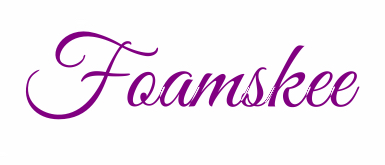 **All scripture in this post is taken from the New American Standard Bible (except where stated).**
© 2016 – 2018, Foam·skee. All rights reserved.