Daily Memory Verse: For the Lord is good. His unfailing love continues forever, and his faithfulness continues to each generation (Psalms 100:5 NLT)." http://bible.com/116/psa.100.5.NLT
Joshua 10

Notable Verses:
Joshua 10:8 NLT: "Do not be afraid of them," the Lord said to Joshua, "for I have given you victory over them. Not a single one of them will be able to stand up to you."
Joshua 10:11 NLT: "As the Amorites retreated down the road from Beth-horon, the Lord destroyed them with a terrible hailstorm from heaven that continued until they reached Azekah. The hail killed more of the enemy than the Israelites killed with the sword."
Joshua 10:40 NLT: "So Joshua conquered the whole region—the kings and people of the hill country, the Negev, the western foothills, and the mountain slopes. He completely destroyed everyone in the land, leaving no survivors, just as the Lord , the God of Israel, had commanded."
Discussion:
In this chapter, the kings of the surrounding nations united to fight against the Gibeonites. If you recall Joshua 9, the Gibeonites had deceptively signed a treaty with the Israelites. Now, they were in a fix: they had to rise up to their defence.
God promised Joshua that they would defeat the attacking kings. The defeat was such a great one.
Today's Prayer: I praise you because you are a master warrior. In Jesus' name. Amen.
Please like, comment, share and subscribe. And stay connected:
Facebook page (Inspiration and Lifestyle) || Instagram || Pinterest || Twitter || Inspiration and Lifestyle (Periscope & Snapchat) || Hair Blog (thesizzlingmommy.com) || Medical Training Blog
This is a trustworthy saying, worthy of full acceptance: Christ Jesus came into the world to save sinners, of whom I am the worst. (1 Timothy 1:15 NLT)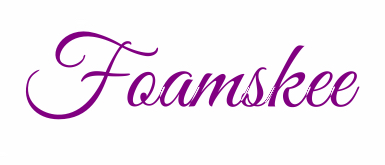 © 2016, Foam·skee. All rights reserved.