For the next few weeks, we are going to be studying the book of Judges!
Daily Memory Verse: "Open rebuke is better than secret love. Faithful are the wounds of a friend; but the kisses of an enemy are deceitful (Proverbs 27:5‭-‬6 KJV)." http://bible.com/1/pro.27.5-6.KJV
Judges 1

Notable Verses:
Now it came about after the death of Joshua that the sons of Israel inquired of the Lord , saying, "Who shall go up first for us against the Canaanites, to fight against them?" The Lord said, "Judah shall go up; behold, I have given the land into his hand."
Judges 1:1‭-‬2 NASB
http://bible.com/100/jdg.1.1-2.NASB
Discussion:
In this chapter, we are reminded about Joshua's death.
However, when he died, he didn't leave a successor.
The Israelites still had a few cities to conquer. They sought the face of God to know if they should go ahead with the battle. We must learn to seek God's face all the time. In every decision, big or small.
Today's Prayer:
Dear Lord, I commit to seek your face in every situation I face.
Please comment and subscribe. And stay connected:
Facebook group (Inspiration and Lifestyle) || Instagram || Pinterest || Twitter || Inspiration and Lifestyle (Periscope & Snapchat) || Hair Blog (thesizzlingmommy.com) || Medical Training Blog

I don't mean to say that I have already achieved these things or that I have already reached perfection. But I press on to possess that perfection for which Christ Jesus first possessed me. (Phillipians 3:12 NLT)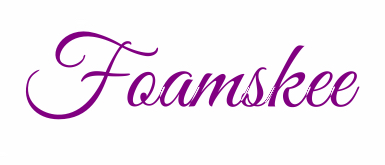 © 2016, Foam·skee. All rights reserved.